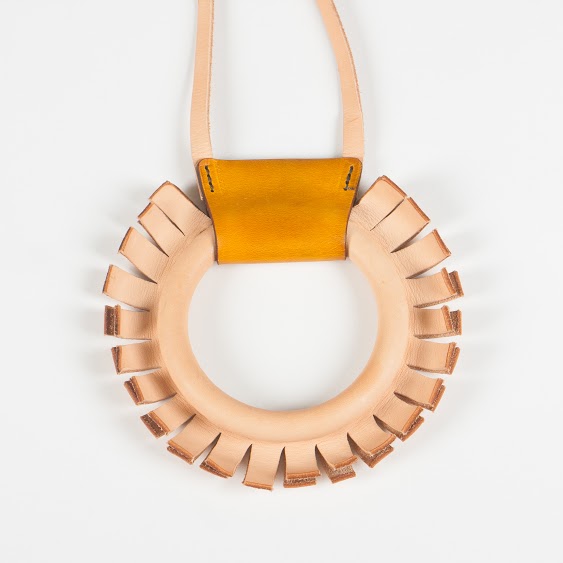 Circular Leather Pendant
This hand cut, hand dyed and hand stitched pendant is beautifully crafted for the fearless in you. It's a piece that can stand on its own with your everyday basics or it could be worn to give that extra kick to any outfit of your choice.
- 3" Circular pendant with chrome plated hardware and a fringe detail.
- 28" Lanyard with adjustable loop.
- Hand dyed water yellow mounting & loop
- Made in Texas